FRANKIE RECORDS & FASTE MUSIC
official website - electronic music labels based around Paris, France
you can listen to all the Frankie + Faste releases parts in this website
available and upcoming releases:
ep62 Corrida EP - 3 tracks by frankie - out the 21st of April 2016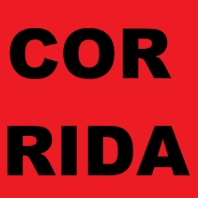 Corrida EP Feedbacks :
Philip Sherburne Pitchfork/Beatportal/Spin : nicely stripped down and weird. I dig the freaky frequencies
John Tejada : been missing frankie! Great to have a new one thanks! Fav track Corrida
Lane 8 : corrida is pretty interesting nice driving groove
Alexander Maier : fav track Duel luv the funkiness of duel
Angel Molina : Fav track Fontal Frontal is a nice sinister tribal track thanks for sending not what I usually play
Benno Blome : fav track Corrida Top tunes will check in details
Berk Offset favorite track : Duel - Lot of Fun in Duel
Bramus Delta FM Buenos Aires : Frontal for us thanks !
Catz & Dogs fav track Fontal wow I was playing all Frankie records back in the days will play this one too it is great
Charles Widmore : wow I'm getting lost in these tracks full support!! Fav track Corrida
Chris f : fav track Corrida nice sounds will play
Chris Wood : fav track Frontal Big one!
Daniel Mehlhart : Fav track Frontal Massive EP
Elektrosalz : Favourite track Frontal will try thanks
Michel Leuffen Groove /Prinz /Piranha /Carrhart : fav track Duel nice crafted ep
John Stuart : mmh tastiness fav track Corrida
Magazine Posivision : fav track Duel Ace!
Tsugi : Duel for me
Men in Trees : Strong moody release. Full support. fav track frontal
Noah Pred : digging Corrida thanks
DJ Misk radio Altroverso : Corrida in playlist
Radio Diversions Chry FM Toronto : favorite track Duel. like the intricately weaving textures & dense atmospheres!
Mike Stukes Radio Mystic Vybes : favorite track Frontal nice!
Harry Ruffner Radio Noice! : favorite track Duel solid EP
Republic Radio Greece : fav track Duel Thanks
Simon Beeston : Corrida is great
Steve Lawler : fav track Corrida
Stev Stix : Corrida!
Steven Shade : love Frontal!
Vincent Lemieux : great release glad to see the label is back fav track duel
Zeitgeist : relaly enjoyed a quick listen to that looking forward to a full play through Frontal really stood out for me but all track are solid
ep61 Latitude EP - 3 tracks by frankie - out the 31st of March 2016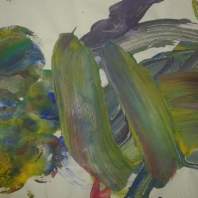 ep60 Labyrinthe EP - 3 tracks by frankie - out the 17th of March 2016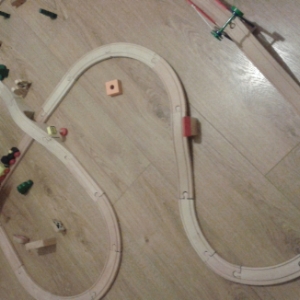 ep59 Parfums EP - 3 tracks by frankie - out the 25th of February 2016
ep58 Paradox EP - 3 tracks by frankie - out the 4th of February 2016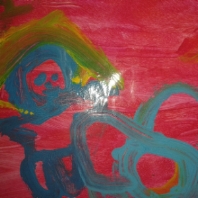 ep57 Au Long Cours EP - 3 tracks by frankie - out the 15th of January 2016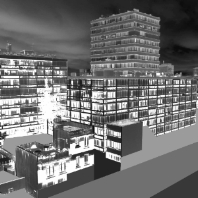 ep56 Arpon EP - 3 tracks by frankie - out the 22th of December 2015
Still available :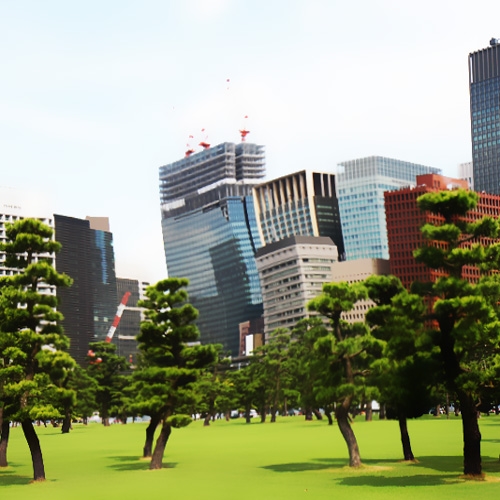 Tangages LP by Frankie - (ref #55) - Tracks below
Feedbacks
De-Bug - German magazine - Author : Bleed : "Ach, wie habe ich Frankie vermisst. Frank Besnard hatte mit seinem Label einen großen Anteil daran, Mitte 2000, dass Minimal nicht nur kickt, sondern auch albern sein darf, Humor hat, sich immer wieder neu erfand und er prägte definitiv einen ganz eigenen Stil, den nicht mal jemand wirklich kopieren musste, um ihn absolut relevant zu machen. Jetzt meldet er sich unerwartet nach ein paar Jahren Pause mit einem Album zurück, dass zeigt wohin er sich heimlich entwickelt hat. Die Beats sind immer noch swingend und schnell, der Funk klar und stellenweise fast spröde, und alles in allem ist es etwas ruhiger geworden. Fast besinnlich stellenweise, auch wenn Frankie immer noch ganz schön loslegen kann, wenn er erst Mal warm

geworden ist und den Humor definitiv nicht verloren hat und manchmal in abstrakt kullernden Sequenzen und Grooves auslebt. Eine Platte in die ich mich sofort verliebt habe, weil sie so spartanisch bleibt, wie Frankie immer schon war, aber dennoch eine gewisse Verrücktheit und Deepness in perfekter Einheit ausstrahlt. bleed"

Laurent Garnier : frankie as funky as ever Full support fav track Embruns
John Tejada : fav track Embellies fantastic!
Posivision - Japan magazine : fav track Une Parmi d'Autres amaze really good!
Shinedoe : always like frankie hypnotic sounds fav track Une Parmi d'Autres
Altroverso radio : fav track Embruns playlist Altroverso
Tsugi : french magazine : cool LP fav track L'amour Flou